Morgan's Journey has been delighting children and their families around the world for nearly three decades. The play is a captivating exploration of joyous yet challenging childhood experiences and offers audiences a unique opportunity for active participation. From the moment of his birth, we follow Morgan the Clown on a journey of discovery. We delight in the presents he receives, especially his last one, a wise sock puppet who becomes his companion. Encountering inevitable growing pains, Morgan learns a valuable and moving lesson about love and the true meaning of friendship.

Morgan's Journey, originally created by Robert Morgan and director David Craig in 1980 is now the longest-running touring play in Canadian history. It won the prestigious Chalmer's Canadian Play Award for Outstanding Play and has rightly earned the description given to it, "a true Canadian classic."
A full recording of the play Morgan's Journey -recorded at the Vancouver International Children's Festival - is available via link below.
Robert Morgan is one of the most charming entertainers I have ever seen. By allowing the audience to participate in this lovely, emotionally evocative performance, he shows us a child's perspective on growing up, learning to share, and making friends. You will laugh, want to dance, and be moved by the sweet storytelling from this master at work.
Seattle Children's Theater Artistic Director, Linda Hartzell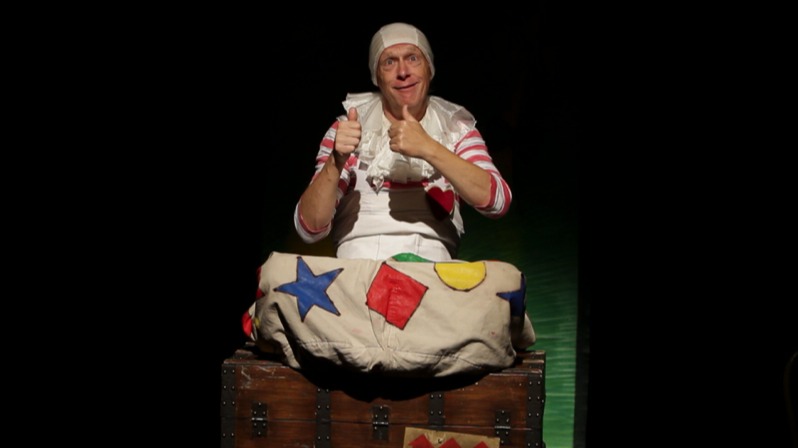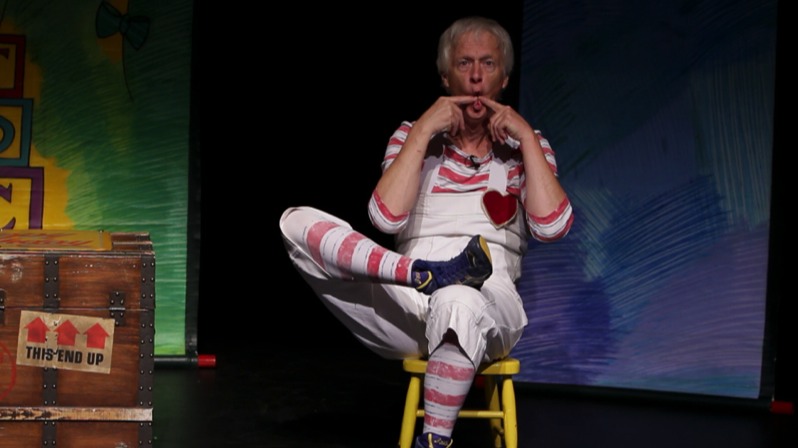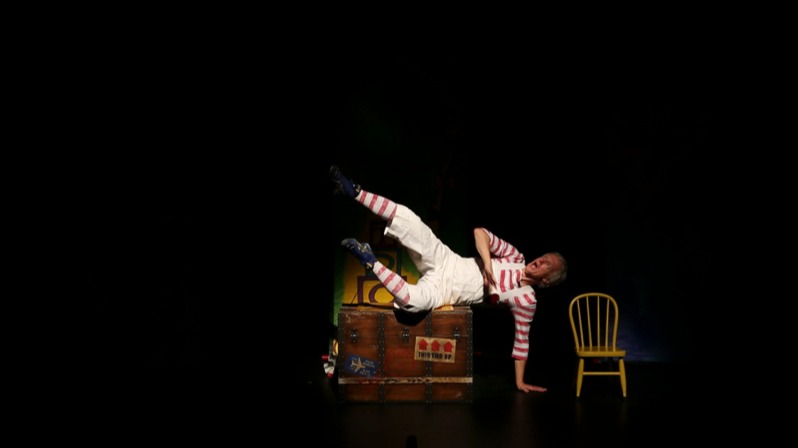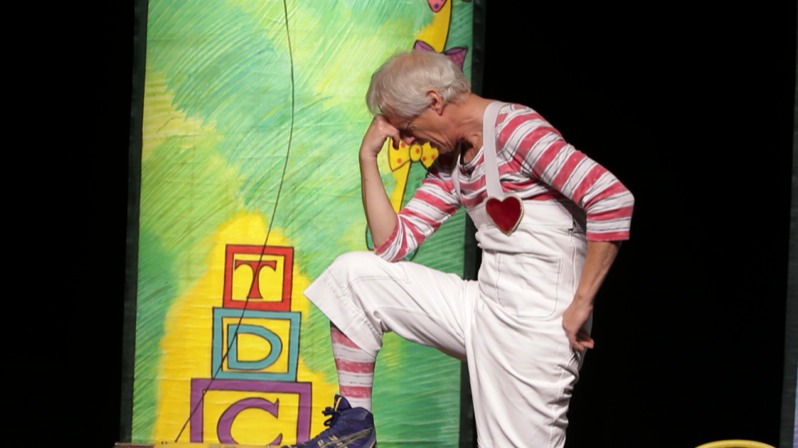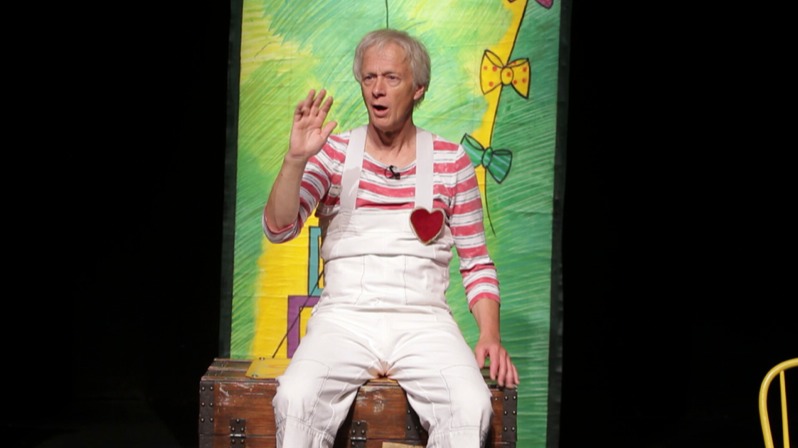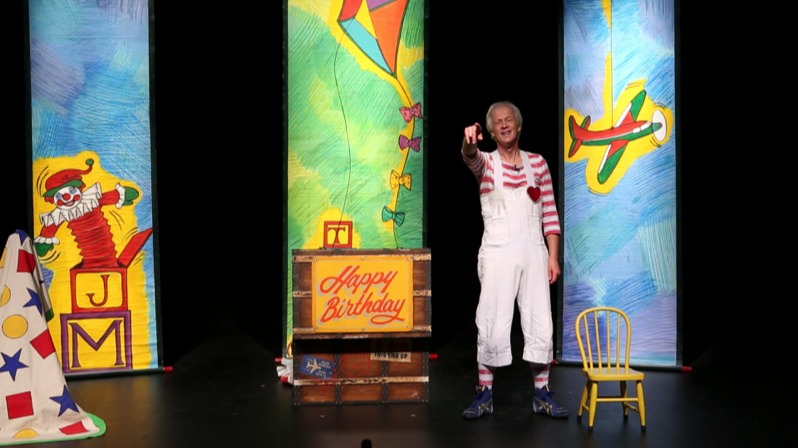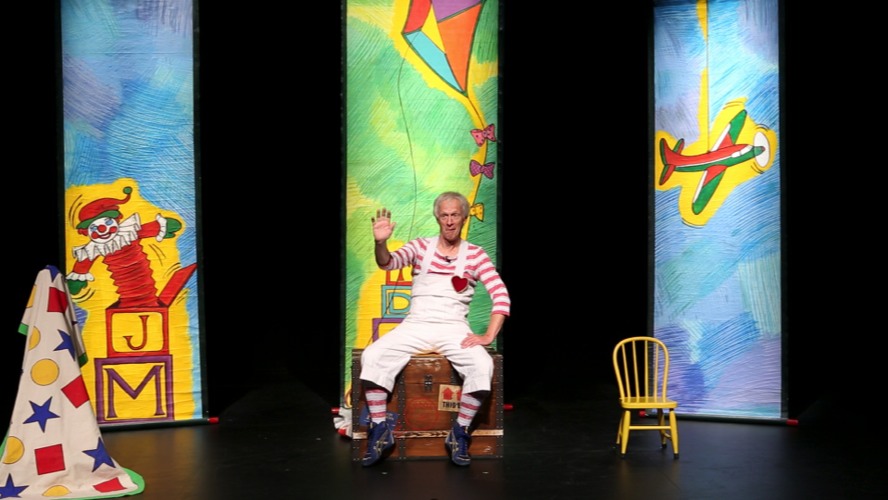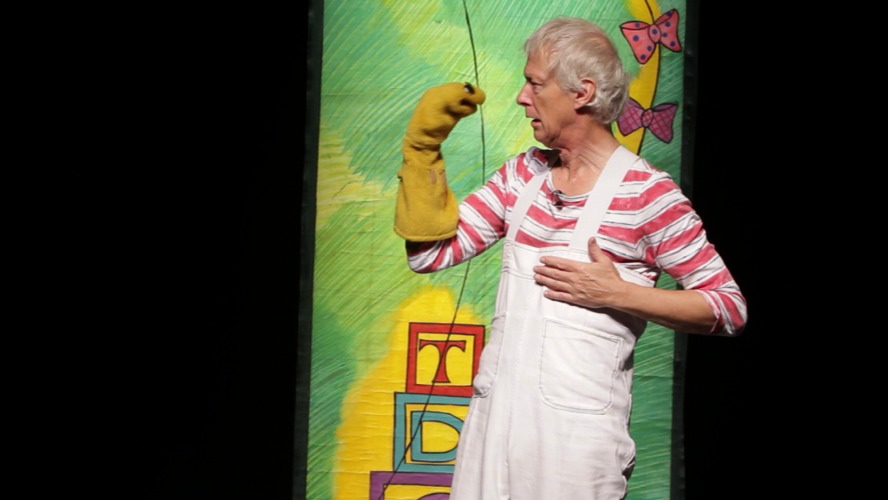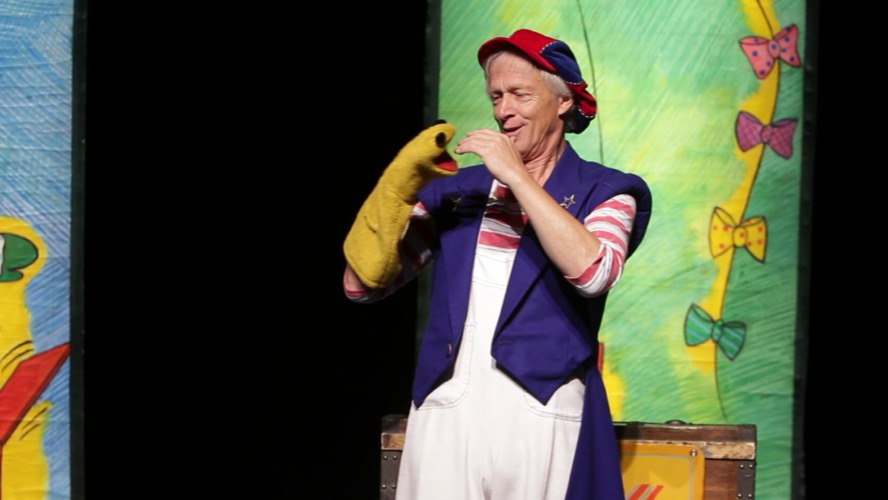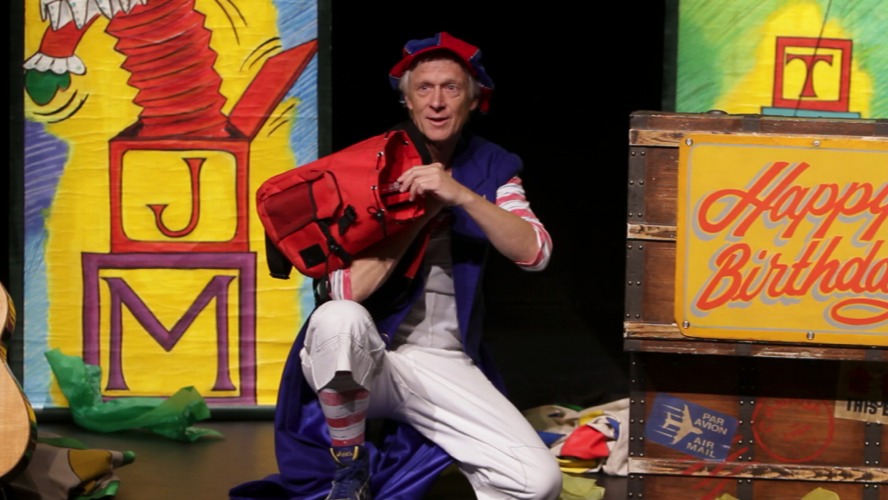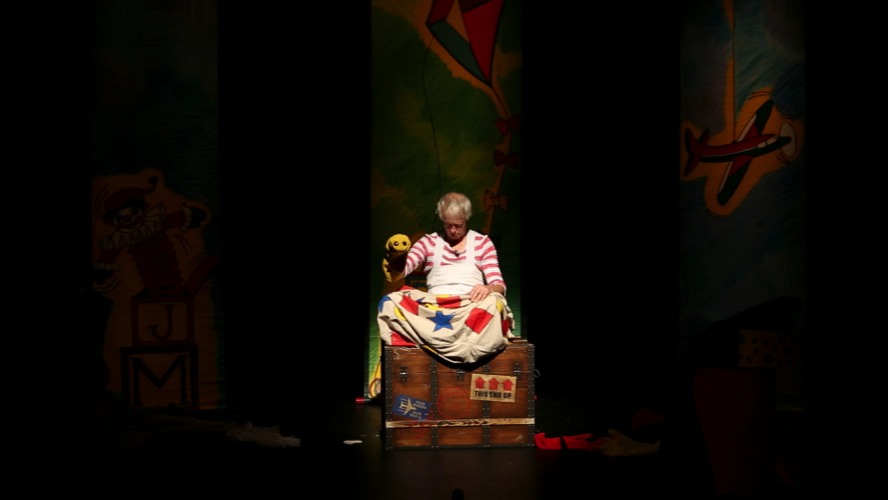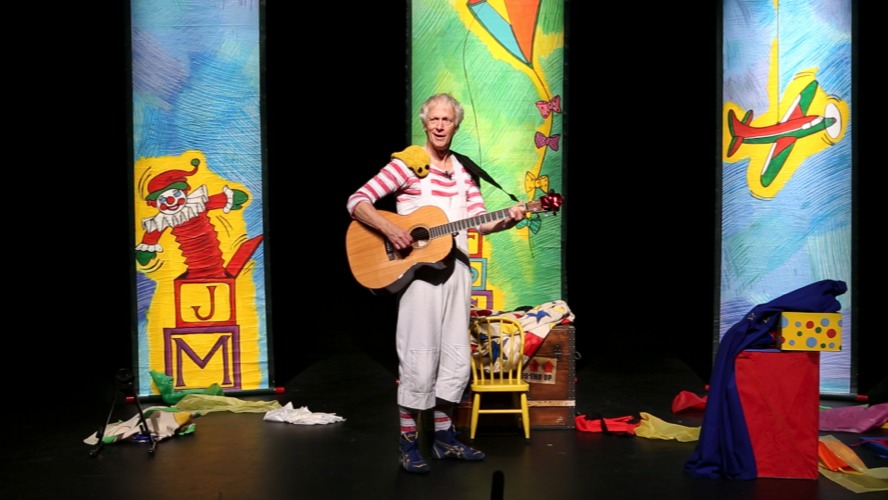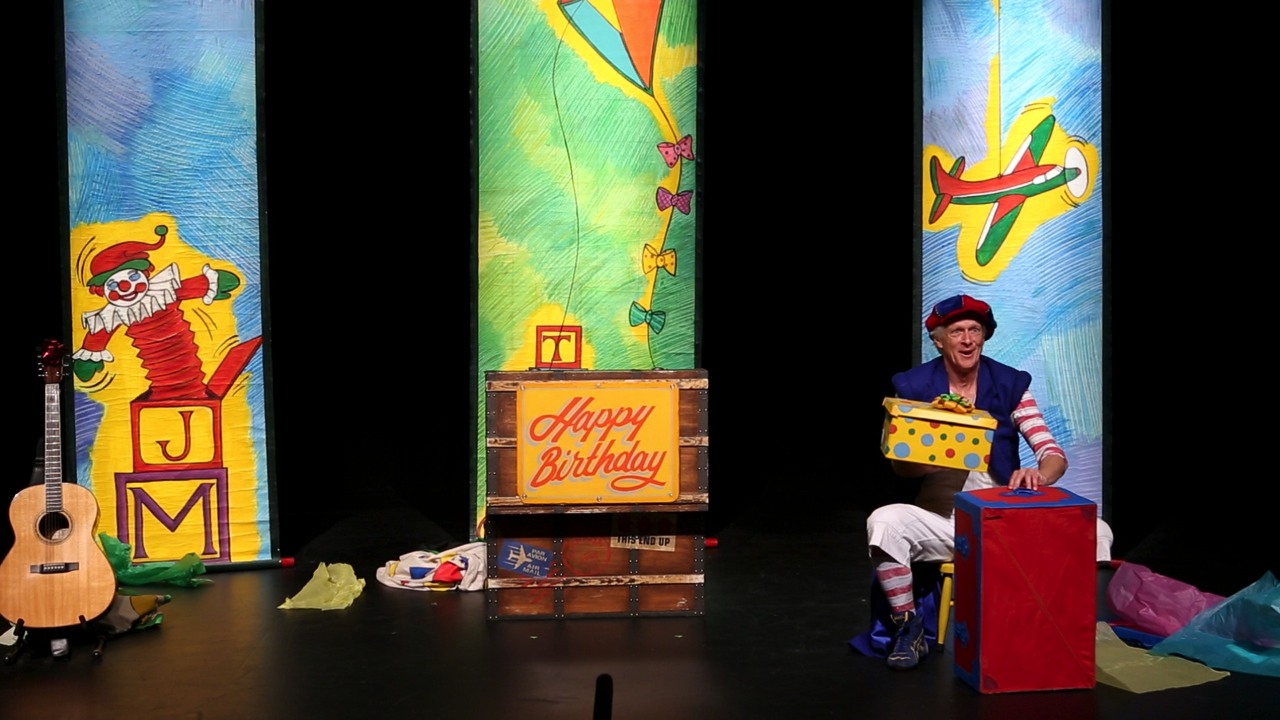 Every inch a delight! From the first splash of color the final heart-tugging goodbye, marvelous Morgan had the audience tucked neatly into the palm of his hand.
Lethbridge Herald
It was a delightful show to watch and everyone was laughing their pants off at everything he did. To top it off, the show even had moral at the end.
Youth Blogger Max's review during the Vancouver Children's Festival
After the show, I experienced something rare: one could feel the the warmth that Morgan's Journey inspired. Families and friends in the theatre seemed happy to be with each other on their own journeys. It was a remarkable effect—and not entirely theatrical.
Christine Johnson-Duell
Robert Morgan has enjoyed a lengthy and eclectic career. His work has helped establish Canada as one of the world's foremost producers of theatre for young audiences. Over the past 25 years he has written more than 20 professionally produced plays and acted in and directed over 40 productions. He has won the prestigious Chalmers Award for outstanding play writing 6 times.
His work has received a total of 10 Dora nominations, 4 of which won best production and has been performed around the world, including Cuba, the former Czechoslovakia, France, Italy, India, Thailand, Nepal and Iran as well as extensively throughout the UK, the USA and Canada. Journeys to Hong Kong and Singapore are planned for 2015.

In 2001, Robert founded the Children's Peace Theatre in Toronto, Canada. In its first six seasons, the Peace Theatre has involved thousands of children and young people in active programs of training and performing. In his role as Artistic Director, Robert delivered two official presentations to the United Nations in New York at the 2002 Special Session on the Children of the World. The Peace Theatre is part of a global movement committed to establishing "a culture of peace for the children of the world" and its work has been honoured with several awards, most recently a Leonardo Da Vinci Award for creativity and innovation in 2007.

In 1986, Robert formed Roseneath Productions with David S. Craig in order to produce and tour his solo show Morgan's Journey. The play, which has been performed every year since and become the longest touring play in Canadian history, has been called "a true Canadian classic" and the company, which incorporated as Roseneath Theatre in 1993 has gone on to establish an international reputation for producing plays of the highest quality for audiences of all ages. Robert has been a strong advocate for bringing the arts to all children. While he has enjoyed performing in some of the most prestigious venues in the world, Robert continually welcomes opportunities to perform in rural and remote areas.Throughout his career Robert has planned, produced and presented a variety of special celebrations and spectacles nationally and internationally: ʻLiving Water,' the Easter Sunday celebration for more than 16,000 in Lourdes, France; ʻThe Circus of the Heart' with Dom Helder Camara and a cast of over 150 performers at the University of Toronto; ʻOne Heart at a Time,' with a cast of 60 members of the communities of L'Arche at the Winter Garden and Markham Theatres in Toronto; officially thanking Mother Teresa at a peace rally at Varsity Arena in Toronto. Robert was invited to direct ʻA Time for Magic,' co-authored with David S. Craig, at an international festival of the arts in Belfast; he has given countless workshops and made many appearances as a keynote speaker.
He is perhaps best recognized in theatrical circles for his groundbreaking work with Theatre Columbus. His creation with Leah Cherniak and Martha Ross of the often produced ʻAnger in Ernestine' helped usher in a new era of creation of new work in this country. His other work with the founding co-Artistic Directors of Theatre Columbus, ʻBetrayal' won the 1999 Chalmers Play Writing Award.

Other disparate artistic endeavours include: writing and directing ʻWhen the Bough Breaks' for Dancemakers, Patricia Fraser AD; the musical version of his Chalmers Award winning, ʻHow I Wonder What You Are' for Tapestry Music Theatre, Wayne Strongman AD; ʻNot As Hard As It Seems' for Frontier College (featuring unknown U of T students Yanna McIntosh, Valerie Buhagiar and Don McKellar); directing and cocreating a one-woman show for Michele George; writing and directing two shows for symphony orchestra starring Mag Ruffman; writing, producing and starring in ʻThe Heart of Mine Tour,' David S. Craig directing, a tribute to the music of Bob Dylan with a 7- piece rock band backing. In 2006 Robert was honoured for his "vision, commitment, creativity and leadership within his field or beyond" by being named one of 20 inaugural recipients of Trent University's ʻDistinguished Alumnae Awards.' He currently lives in Toronto with his wife Susan Morgan.

A detailed résumé is available upon request.
The play Morgan's Journey can be booked through Holden & Arts Associates via the link below.

Or contact Robert directly via ObscureMyEmail.
The full version of the play Morgan's Journey recorded at the Vancouver International Children's Festival, May 2013, Vancouver BC, Canada.